Join the Team
Take your skills to the mat and gain real-world experience with the HReality team. Sign up today to take the aptitude test to prove your skills! The test and interview will be held in-person at the HReality studio and proctored by a team member.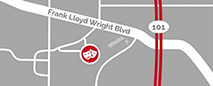 Download test instructions
---
Please tell us about yourself.
By clicking Submit below, you are confirming that you will be attending the selected test date. If you are unable to attend the selected date, please reach out to customerservice@fabcomlive.com to reschedule your test date.
Submit
---
The Company
Behind the Curtain